No results were found for the filter!
R1200GS LC since model 2013 LED emblem...
LED turn signals suitable for the R1200GS and R1250GS LC adventure Accurately manufactured LED indicators are mounted behind the emblems of the side panels (the existing emblems can still be used). If they are switched off their color is...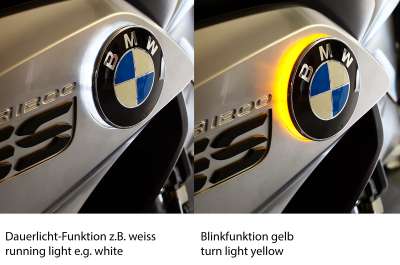 R1250GS + R1250GS Adventure LED two colour BMW...
Two colour LED turn signals suitable for the R1250GS and R1250GS LC adventure Precision manufactured LED indicators for mounting behind the emblems on the side panels, using the existing roundels/emblems. Turn signals change their color...